Oil Boiler Finance Gresford
Looking for new oil boiler finance in Gresford? Get a new oil boiler now and spread the cost with a choice of affordable and flexible finance packages from market leader Worcester Bosch. A trusted local company based right here in Wrexham, North Wales, we boast over ten years of experience in the local market, with a reputation for exceptional service and excellent workmanship. All of our oil boiler finance packages include zero deposit options and generous repayment terms, meaning that you can enjoy the comfort and convenience of a new oil boiler today without breaking the bank.
Is it worth investing in a new oil boiler?
With the government now committed to making the UK carbon neutral, there is a lot of talk about a move away from traditional gas and oil boilers. So how does this affect homeowners? While there are plans to ban gas and oil boilers from 2025, it is important to bear in mind that this only applies to new builds, and will not affect existing properties. It is also worth noting that one of the key developments is the gradual replacement of heating oil with biofuel. The good news is that most new generation oil boilers are designed to support biofuel with a minimum of adjustment - meaning your new oil boiler will be suitable for years to come.
Why choose Worcester Bosch boiler finance?
When it comes to oil boiler finance, trust matters. That's why we recommend Worcester Bosch boiler finance solutions here at D.R. Plumbing & Heating. With some of the most reliable and economical oil boilers on the market you won't need to worry about being left in the cold or out of pocket. Thanks to the high performance and oil condensing technology featured as standard, you may well be able to save money on your heating bills from the outset, helping your new boiler to pay for itself. You'll also be able to reduce your carbon footprint and future proof your home.
New oil boiler finance at a glance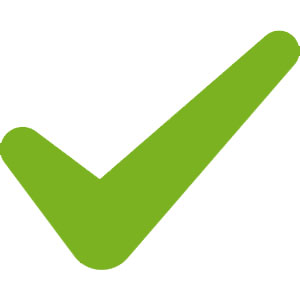 Zero Deposit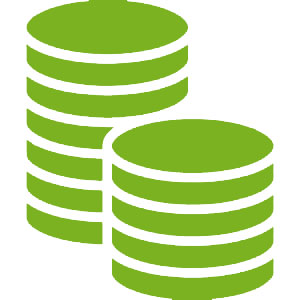 Affordable repayments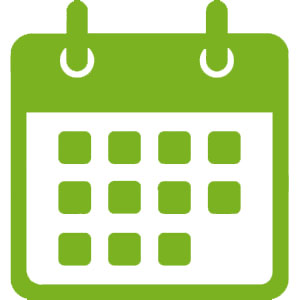 Flexible repayment terms
Visit our boiler finance page to find out more and compare options.
5 benefits of a Worcester Bosch oil boiler
Best in class for quality and reliability
Worcester Bosch have been manufacturing best-in-class oil boilers in Britain for over half a century, building a reputation for exceptional quality and reliability. They are a proven market leader, with a range of cutting edge boilers featuring innovative and reliable technology that is built to last.
10 years of Which? Best Buy status
The prestigious Which? Best Buy status is only awarded to products and services that are able to satisfy or exceed strict criteria based on the results of rigorous comparative tests and analysis carried out by completely independent Which? Experts. Worcester Bosch products have enjoyed this status for over ten years and are continuously recognised as market leaders by Which? experts.Significant savings with Worcester Bosch oil condensing technology
Thanks to the cutting edge technology and oil condensing technology that is included as standard, with a Worcester Bosch oil boiler you can enjoy an exceptional level of efficiency - over 90%. This means you can expect to save a minimum of 30% per year on your home heating bills compared to an older non-condensing boiler, leaving you with more money in your pocket from the outset. With new technologies and smart home options, you could save even more.
7 year guarantee on new oil boilers
As a Worcester Bosch accredited installer, we are able to offer seven years guarantee your new oil boiler including parts and labour, so that you can sit back and relax with complete peace of mind.
Market leaders in oil boilers
Worcester Bosch's market leading products are designed to help you enjoy more efficient heating as well as reducing your household's carbon footprint. To help you to future-proof your home and further reduce your environmental footprint, Worcester Bosch oil boilers are also compatible with Greenskies solar panels and Greenstore hot water storage cylinders. Get in touch today to find out more.
Why choose D.R. Plumbing & Heating for your new oil boiler?
Based in North Wales for nearly two decades, D.R. Plumbing & Heating are an established local company with a reputation for the highest quality workmanship and services throughout the North Wales region. An award-winning Worcester Bosch accredited oil boiler installer, we are proud to boast a team of reliable, courteous and experienced engineers who have all worked with us for several years. As well as being Gas Safe and OFTEC registered engineers, we are an award-winning Worcester Bosch accredited installer, meaning you can benefit from our up to date and extensive training in their products and services, as well as up to 7 years guarantee on parts and labour for total peace of mind.
Video Quotations
We are delighted to be able to offer all of our customers the added benefit of video quotations should they be interested. Thanks to video calling technology, we can assess your current oil boiler installation and provide an accurate quote for your new boiler without needing to step into your home. We are able to do this via apps including Facetime, Messenger and WhatsApp - just let us know which you are most comfortable with and we'll be happy to arrange a call.
Looking for a new oil boiler in Gresford? Call D.R. Plumbing and Heating today on 01978 291 923 / 01352 620 125 for a free, no-obligation quotation.
We accept all major credit cards