Viessmann Gas Combi Boilers
D.R. Plumbing are a Viessmann Accredited Installer with over ten years of experience and a reputation for excellent service. Whether you already have a Viessmann gas boiler or are interested in getting one installed in your home, we are happy to offer you all the advice you need as well as provide a no-obligation quote.
Innovation and reliability from a trusted German brand
Founded in Germany in 1917, the Viessmann Group is one of the leading international manufacturers of domestic heating, cooling, hot water and energy solutions and has a reputation for innovation and reliability. They have been recognised by Which? Magazine as the most reliable boiler brand in the UK.
Helping you to save money and reduce your environmental impact
Viessmann's world-renowned boilers have been expertly designed to deliver high efficiency and exceptional performance, helping you to save money on your energy bills and reduce your environmental impact at the same time. All Viessmann heating systems and other products are designed with the future in mind. They integrate seamlessly with renewable and alternative energy sources to allow you to future-proof your home or business. Many Viessmann boilers are also smart home ready. This gives you added control, helping you to be as energy-efficient as possible and saving you time and money.
Viessmann boilers are also built ready for use in conjunction with solar energy and other alternative sources, helping you to ensure that your home can enjoy the very best in heating and hot water convenience today, tomorrow and beyond.
Vitodens by Viessmann - a best-selling range of gas boilers
The best-selling Vitodens range of gas combi boilers is designed to be efficient, compact, quiet and affordable and are ideal for modern homes. Featuring innovative technology and services combined with reliability and longevity and comes ready for smart technology, they are designed to help you to optimise your heating and save on energy costs.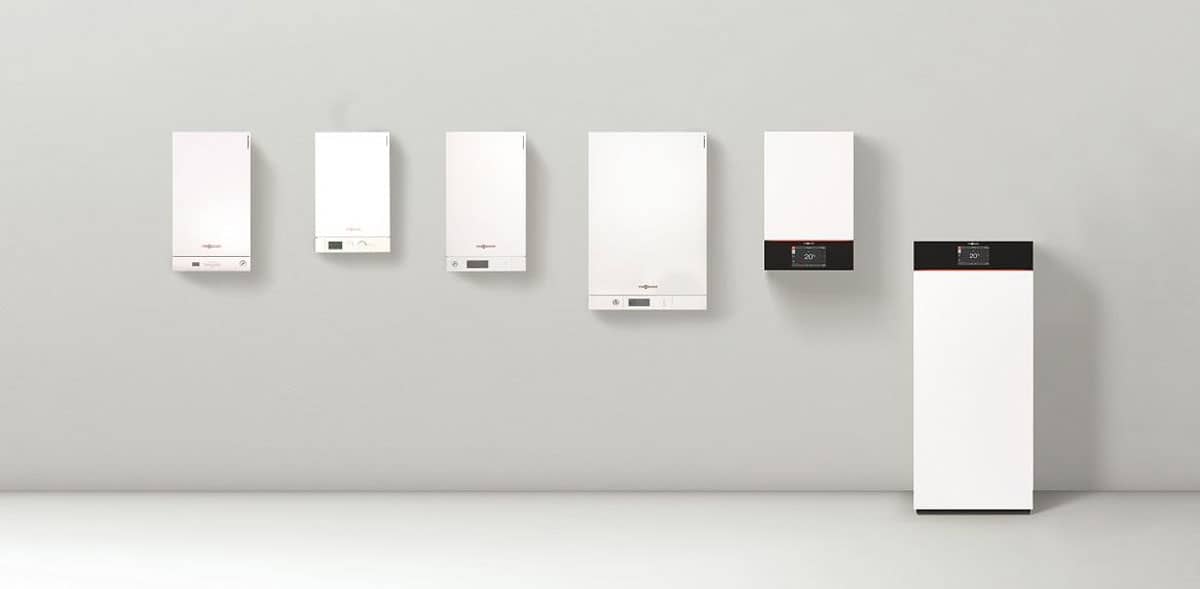 Which? endorsed boilers
Viessmann's Vitodens domestic boiler range has been awarded Which? Best Buy status for the third year running. Viessmann is described as a "very smart choice" by the respected UK consumer organisation in its independent annual survey.
Smart controls at your fingertips
With the optional easy-to-install tado° thermostat and smartphone app, you can optimise your heating environment and save energy costs by controlling your Viessmann gas combi boiler from the palm of your hand - no matter where you happen to be.
Simple touch screen displays
The Viessmann Vitodens range of wall mounted gas condensing boilers feature a new, backlit LCD touchscreen, making them easy to read and use in dark environments. An option for wireless remote control is also available.
Up to 10 years guarantee
The Vitodens range of gas boilers comes with a 5-year comprehensive warranty as standard, with an extended warranty option of up to 10 years available if fitted by a Viessmann Trained Installer.
To speak to an expert about Viessmann gas combi boilers, call D.R. Plumbing & Heating today on 01978 291 923 / 01352 620 125.
We accept all major credit cards