Why choose an external oil boiler?
Over 4 million UK homes that are not connected to the gas network rely on oil-fired heating. Although oil boilers have traditionally been fitted inside the home, improved technology means that external boilers are becoming an increasingly popular option. So what are the advantages and disadvantages of choosing an external oil boiler? We take a closer look.
What is an external oil boiler?
Before we look into the pros and cons, let's look at the difference between an internal and an external oil boiler. They both work exactly the same way, the only difference is that an external boiler features a weatherproof housing which means it can be located outside your home. If you are replacing an existing internal oil boiler and have suitable space outside, then this could be a convenient option for you.
Benefits of an external oil boiler
There are several reasons why an external oil boiler is a great choice:
Free up space indoors
Relocating your boiler is a great way to free up valuable space in your kitchen or utility room.
Improved appearance
Oil boiler technology has come a long way in recent years. Old boilers are often large and unsightly and can be difficult to work around when you want to improve the appearance of your home. With an external oil boiler, you can finally say goodbye to having a large and unattractive device inside your home.
Reduced noise
Although there have been drastic improvements with new technology, even a modern oil boiler will make a certain level of noise when operating. With a boiler located outdoors, this will never be a problem.
Lower carbon monoxide risk
Carbon monoxide leaks, although rare, are nonetheless a real risk with both gas and oil boilers. Putting the boiler outside substantially reduces the risk of carbon monoxide leaking into your home.
Prevent damage to home
When using an oil boiler, there is always the possibility of oil leakage, which can cause damage and odours which can be hard to remove. With an outside boiler, this risk is eliminated.
Easier access for servicing
Locating your oil boiler outside can make it more accessible to engineers, minimising any disruption during your annual boiler service or maintenance.
Disadvantages of an external oil boiler
Although the advantages of an external boiler are numerous, it is worth considering a few factors that you should bear in mind when making a decision.
Outdoor space
It is important to make sure that you have a suitable outdoor location for the boiler within a reasonable distance to the rest of the system, including the oil storage tank. This is rarely a problem for properties that already rely on oil, but if you are uncertain then our experts are happy to advise further.
Heat loss
All boilers lose a certain amount of heat to the air around them, whether indoors or outdoors. With an internal boiler, this heat will escape into your home and therefore not have a negative impact. With an external boiler, a small amount of heat will be completely lost, which will slightly impact energy efficiency. Heat can also be lost from the pipes as it transports hot water from the boiler to the property. However, there are ways to protect against this, such as cladding. Your installer will be happy to advise.
Worcester Bosch external oil boilers
The Worcester Bosch Greenstar Heatslave II is one of the leading external oil boilers and features cutting edge technology housed within a robust cabinet that protects it from the elements. It is suitable for small, medium and large sized homes with up to two bathrooms.
Features include:
Precise heating and hot water control
Green powder coated cabinet blends in with your garden and protects the boiler from the elements
A range of models are available to meet the needs of different sized households, from small homes up to larger two bathroom properties
Compatible with a range of optional controls for greater efficiency and comfort
Works with water heated by green sources such as solar energy and wood fired boilers for increased efficiency
Eco hot water mode saves energy
Controls are concealed in a drawer
Inbuilt frost protection
Spread the cost with Worcester Bosch boiler finance
Installing a new oil boiler can be a big investment - but we don't believe that this should leave you in the cold or out of pocket. We have a range of attractive boiler finance options for 2021, to suit every budget and requirement. Our Worcester Bosch boiler finance packages offer zero deposit, affordable monthly repayments and the option to choose the right repayment term for you. Our trained experts are happy to help you choose the right package and as a responsible installer, we pride ourselves on our honest and transparent approach to finance.
Boiler Finance at a glance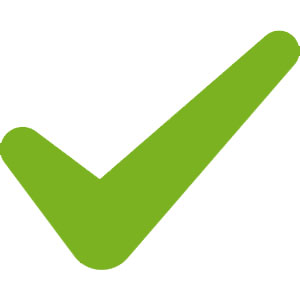 Zero Deposit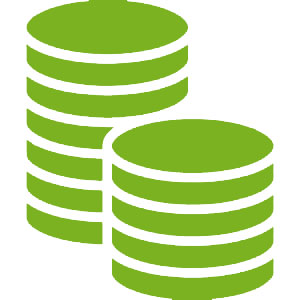 Affordable repayments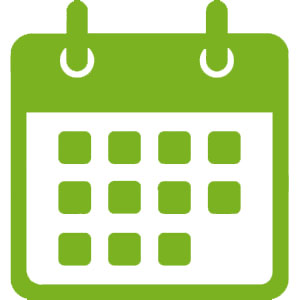 Flexible repayment terms
Visit our boiler finance page to find out more
Your trusted local heating engineers
D.R. Plumbing & Heating are a trusted local company with a reputation for the highest quality workmanship and services throughout the North Wales Region. We are proud to boast a team of reliable, courteous and experienced engineers who have all worked with us in the area for several years. As well as being Gas Safe and OFTEC registered engineers, we are an award-winning Worcester Bosch accredited installer, meaning you can benefit from our up to date and extensive training in their products and services, as well as up to 7 years guarantee on parts and labour for total peace of mind.
Video Quotations Available
We are delighted to be able to offer all of our customers the added benefit of video quotations, should they be interested. Thanks to video calling technology, we can assess your current oil boiler installation and provide an accurate quote for your new boiler without needing to step into your home. We are able to do this via apps including Facetime, Messenger and WhatsApp - just let us know which you are most comfortable with and we'll be happy to arrange a call.
Looking for a new oil boiler? Call D.R. Plumbing and Heating today on Wrexham 01978 291 923 or Mold 01352 620 125 for a free, no-obligation quotation.
We accept all major credit cards