Greenstar Lifestyle - Introducing the next generation boiler range from Worcester Bosch
If you are looking for more than just a boiler, there's a lot to fall in love with in the stunning new boiler range from leading manufacturer Worcester Bosch. The Lifestyle range features an exceptionally attractive modern new design and is being packed with innovative new features that help to keep your home warm, bills down and your boiler working at its best.
Based upon the award-winning Greenstar CDi Classic, the Greenstar Life range introduces a stylish new contemporary design along with a range of features that make controlling your heating and hot water easier than ever before.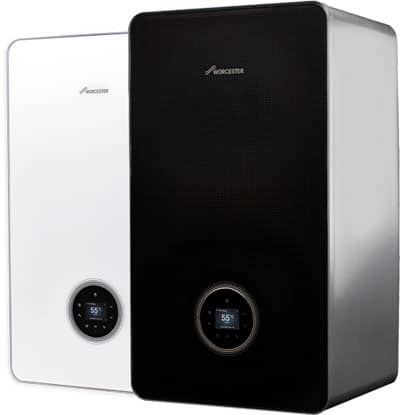 Designed to suit your lifestyle
Worcester Bosch have spent the last 50 years developing award-winning, innovative solutions for heating, and the new Greenstar Life range is the latest in this addition to a proud history. With the Lifestyle range, looking after the heating and hot water in your home couldn't be easier. Even better, the new design is so attractive you'll want to have it on display - so say goodbye to wasted cupboards! The Lifestyle is also Worcester Bosch's most powerful wall hung combi boiler yet. With increased power outputs of up to 50kW, it is suitable for households of every size.
A new benchmark in boilers
The top of the range Style boilers from Worcester Bosch have been created for discerning homeowners who want nothing less than exceptional. With all of the same great features as the Life range and available in a choice of black or white, the Style range sets the benchmark. Say hello to a new heating experience - it's a boiler, but not as you know it.
Quality without compromise
For more than 50 years, Worcester Bosch have innovated to create boilers to warm your home. Now, building upon the foundations of their award-winning Greenstar boiler range, they've created a stunning design-led boiler for the heart of your home without any compromise on quality or performance. As a sign of just how reliable our new boiler is, the boiler now comes with a guarantee of up to twelve years. It's also Worcester Bosch's quietest boiler ever.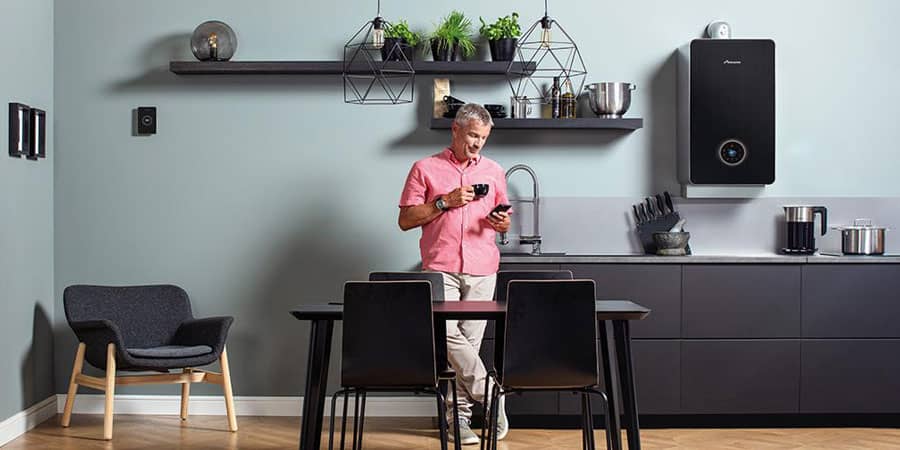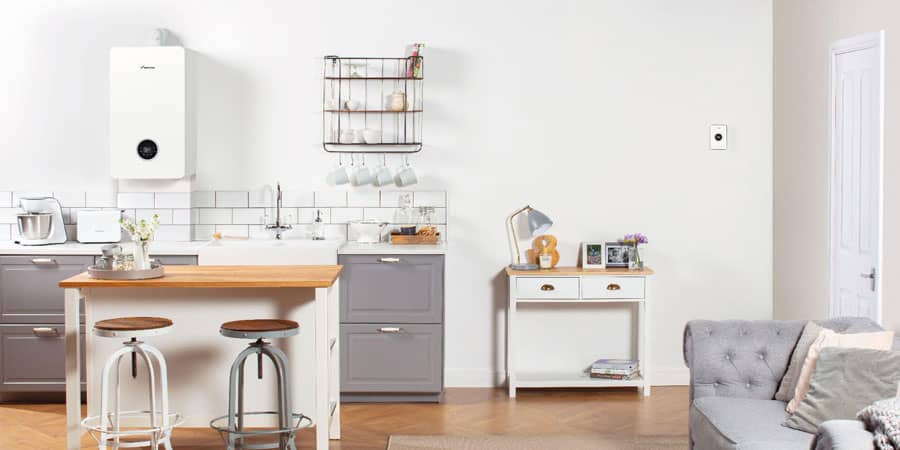 Intelligent controls for exceptional performance
Worcester Bosch Style boilers feature innovative new technology that helps to keep your system pressure maintained and leave you with even less to think about. Thanks to the unique Intelligent Filling System (optional), if your heating system's pressure drops, the intelligent filling system will automatically re-fill your heating system to the optimum level, removing the need to manually top your system up.
With a focus on the small details that matter, Worcester Bosch have also upgraded the controls throughout the Life range. Homeowners can now benefit from improved the boiler display screen and easier to use push control buttons. All of these changes have been designed to make your life easier and improve your comfort.
Smart solutions for smart homes
The Worcester Bosch Style range has been designed to suit your lifestyle as well as your home. It features an easy-to-use full colour boiler display and wireless connectivity with our smart thermostat, the Bosch EasyControl, meaning you have the power to effortlessly control your home's heating and hot water with your fingertips - no matter where you happen to be.
Looking for a next-generation boiler for your home? Get in touch with the experts at D.R. Plumbing & Heating today to find out more. Call now on 01978 291 923 / 01352 620 125.
We accept all major credit cards