Oil Boiler Installation Halkyn
D.R. Plumbing & Heating is a trusted North Wales-based company with over two decades in the business and a reputation for trust and reliability, making them the ideal choice for a new boiler in Halkyn. We boast a 5-star rating on Trustpilot and are proud to be an award-winning specialist in oil boiler installation. Our team of experienced engineers and prompt turnaround times enable us to help keep homeowners across North Wales warm and comfortable all year round, whatever the weather. We are specialists in installing and servicing oil boilers for rural properties such as farms, cottages, barn conversions and other homes that are located off the mains gas supply and can also install oil boilers for new build projects.
Comfortable and convenient oil heating
We believe that heating your home by oil should be no less convenient or comfortable than having a mains gas supply. That's why we pride ourselves on installing oil boilers that promise comfortable, convenient and reliable heating for your home, no matter how remote the location and how inclement the weather. We can help you to choose the very best oil boiler for your needs, with access to the latest generation oil boilers from leading manufacturers, helping to minimise your household heating expenses thanks to the highest levels of efficiency. With a range of boilers from all the leading manufacturers and sizes to suit the needs of every kind of property, we are sure to have the ideal solution, including compatibility with smart technology for even more control at your fingertips.
Our trusted team has a combined experience of over three decades and are used to providing heating and hot water solutions for rural customers. We work with all kinds of properties such as countryside cottages, historic buildings, farmhouses and new builds. We can also cater for commercial premises such as offices, workshops and tourism facilities. No matter what your requirements, our knowledgeable experts are always happy to help. We are approved installers for a range of manufacturers and products including Worcester Bosch oil condensing boilers.
Free up interior space
If your existing oil boiler is due for replacement, you might also wish to consider making the switch to an external boiler, which allows you to free up precious indoor space. Our tough Worcester Bosch external boilers come complete with an integrated all-weather housing and are an increasingly popular choice for homeowners with oil-based heating. They are perfectly well suited to the North Wales climate, come rain or shine. As well as removing your old boiler, fittings and pipework, we'll also make good any related brick or stonework.
Benefit from oil condensing technology
With a new oil boiler, you can also benefit from oil condensing technology, which is a standard feature in all new oil boilers. This can help you to save money on your heating straight away, especially if you have an older non-condensing boiler. At the same time, you can help to reduce your home's environmental impact.
Oil condensing technology achieves this by allowing the boiler to capture heat trapped in the flue gasses and 'recycle' it to help heat the water inside the boiler. The temperature of the flue gas is reduced from around 130° to 50° during this process, causing condensation to form. In older, non-condensing oil boilers, a majority of this energy was instead allowed to simply escape, making them much less efficient and more expensive to run. As a result, new oil boilers are considerably more efficient and economical.
Oil boiler finance for every budget
We provide customers with a selection of attractive and affordable boiler finance options to suit every budget, so that even if it is unplanned, replacing your oil boiler doesn't have to leave you out of pocket. With Worcester Bosch boiler finance you can take advantage of zero deposit, affordable monthly repayments and the option to choose the right repayment term for you. Our trained experts are happy to help you choose the right package and as a responsible installer, we pride ourselves on our honest and transparent approach to finance.
Oil Boiler Finance at a glance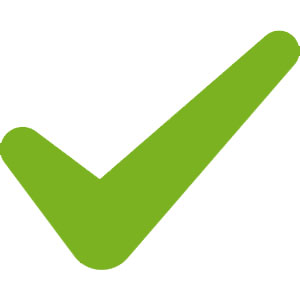 Zero Deposit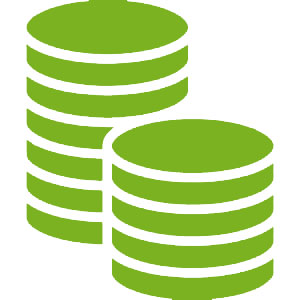 Affordable repayments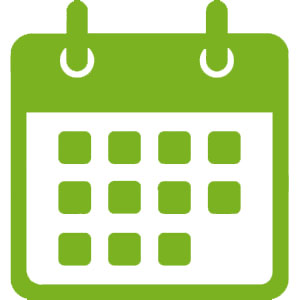 Flexible repayment terms
Visit our boiler finance page to find out more
What makes Worcester Bosch oil boilers special?
The best of British manufacturing
For over half a century, Worcester Bosch have been a market leader in oil boilers, enjoying a reputation for British made quality and reliability. They combine tried and tested engineering with modern, innovative designs and technology to create exceptional products.
10 years of Which? Best Buy status
Worcester Bosch products have now held the highly respected Which? Best Buy status for over 10 years - demonstrating the brand's commitment to exceptional quality and reliability. In order to qualify for this consumer benchmark, products are required to satisfy or exceed specific criteria based on the results of rigorous comparative tests and analysis carried out by Which? experts in order to qualify, meaning consumers can have complete trust in the products.
Efficient condensing technology
Thanks to modern oil condensing technology you can enjoy an exceptional level of efficiency - over 90%. As a result, you can expect to save a minimum of 30% per year on your home heating bills compared to running an outdated non-condensing boiler.
7 years guarantee for total peace of mind
As a Worcester Bosch accredited installer, we are able to offer up to seven years guarantee for your new oil boiler including parts and labour.
Expand your options
With a Worcester Bosch oil boiler, you can enjoy more efficient heating as well as reducing your household's carbon footprint. To help maximise efficiency and cater for all of your current and future household needs, Worcester Bosch oil boilers are also compatible with Greenskies solar panels and Greenstore hot water storage cylinders. Speak to us today to find out more.
Thinking about a new oil boiler? Find out more about what to expect here in our handy guide
Ready for smart technology
Whether you are planning to make your home a smart home, or have already discovered how you can save money and help the environment with smart home technology for your heating system, we can help get your oil boiler connected. We are a Nest Pro Installer, meaning we can get your new oil boiler set up and running with the latest generation Nest Learning Thermostat, a simple, stylish and innovative smart device that has a lot to offer. As well as saving you money by optimising your heating to fit your habits, features include voice control, remote control via the Nest app and compatibility with other Nest home products. With a large, bright display, it is user friendly for everybody - so no more struggling with difficult to read controls! We can also help you get your new oil boiler set up to work with a range of other smart home technologies.
Prepared for everything
At D.R. Plumbing & Heating, we want to get your new boiler fitted and up and running as quickly as possible. Our vans are always fully loaded with everything we need to get your new boiler installed and up and running, even when the weather is against us. No matter how complex the job, we make sure that we have everything we need on-site. Our vans carry a full range of parts and equipment so that we don't have to make time-consuming trips back to our depot. This also helps us to play our part in protecting the planet by reducing our environmental footprint.
Your North Wales oil boiler specialist
D.R. Plumbing & Heating are a trusted North Wales oil boiler specialist with a reputation for the highest quality workmanship and services throughout the region. We are proud to boast a team of reliable, courteous and experienced engineers who have all worked with us for several years. As well as being Gas Safe and OFTEC registered engineers, we are an award-winning Worcester Bosch accredited installer, meaning you can benefit from our up to date and extensive training in their products and services, as well as up to 7 years guarantee on parts and labour for total peace of mind.
Video Quotations Available
If you are uncomfortable about a home visit, We now offer all of our customers the option of a video quotation via apps including Facetime, Messenger and WhatsApp. This allows us to assess your current oil boiler installation and provide an accurate quote for your new boiler without needing to step into your home. Get in touch and we'll be happy to arrange a call.
Looking for a new oil boiler? Call D.R. Plumbing and Heating today on 01978 291 923 / 01352 620 125 for a free, no-obligation quotation.
We accept all major credit cards