Oil Boiler Installation Prees
Looking for oil boiler installation in Prees? An award-winning specialist in oil boiler installation, we've been helping homeowners in gas-fired properties to stay warm and save money for over twenty years. Our trusted engineers can be relied upon for prompt turnaround times and quality workmanship, as shown by our excellent five-star reviews on Trustpilot. We specialise in installing and servicing oil boilers for off the grid rural properties, making us the perfect partner for farms, cottages, new builds and other homes that do not have a mains gas supply.
New generation oil boilers for countryside properties
Thanks to our range of cutting-edge oil boilers from the leading manufacturers, you can enjoy reliable and efficient heating and hot water for your home despite not having the convenience of a mains gas supply. As approved engineers for many of the top brands including Worcester Bosch, Viessmann and Grant, we can help you to choose an oil boiler that ensures maximum comfort for your home whilst helping to minimise your household heating expenses. Whether you are aiming to save money on your heating bills, reduce your environmental footprint or both, we can provide the optimum solution.
We have years of experience in providing heating and hot water solutions for rural homes including period buildings, country houses, cottages, farmhouses as well as business premises, workshops and tourism facilities. Whatever your requirements, our knowledgeable experts are always happy to help.
Need more space? Why not choose an external boiler
With the robust Worcester Bosch Heatslave II external oil boiler, you could reclaim valuable indoor space and eliminate boiler noise at the same time. The green, powder-coated cabinet is fully weatherproof and blends in with your garden, while the controls can discreetly fit within a kitchen drawer. As well as fitting your new boiler, we'll remove the original fittings and restore any related brick or stone work.
Reduce running costs with oil condensing technology
Would you like to reduce the running costs of your central heating system? The oil condensing technology featured as standard in all of our oil boilers can help to save money on your heating bills and reduce your home's environmental impact at the same time.
How does it work?
Oil condensing technology enables the boiler to capture and 'recycle' heat trapped in the flue gasses and use it to help heat the water inside the boiler. During this process, the temperature of the flue gas is reduced from around 130° to 50°. In older, non-condensing oil boilers, most of this energy was allowed to simply escape, meaning they were much less efficient and more expensive to run. As a result, new oil boilers are considerably more efficient and economical.
Flexible Oil boiler finance options for 2021
Installing a new oil boiler can be a big investment, especially if it was not part of the plan. Thankfully, we can help spread the cost with our range of Worcester Bosch boiler finance packages. Options include zero deposit, affordable monthly repayments and the flexibility to choose the right term for you. Our trained experts are happy to help you choose the right package and as a responsible installer, we pride ourselves on our honest and transparent approach to finance.
Boiler Finance at a glance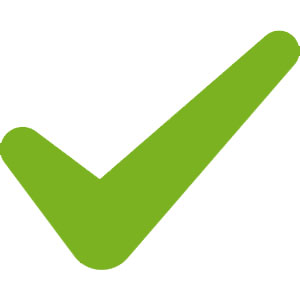 Zero Deposit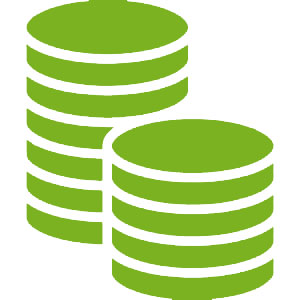 Affordable repayments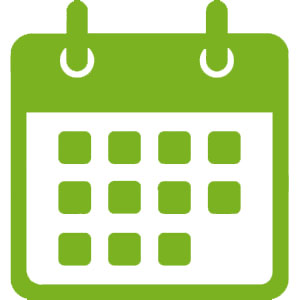 Flexible repayment terms
Visit our boiler finance page to find out more
Benefits of a Worcester Bosch oil boiler
British manufacturing at its best
Worcester Bosch have been market leaders in oil boilers for over 50 years and have earned a reputation for quality and reliability. Their British-made products combine tried and tested engineering with modern, innovative designs and technology resulting in exceptional products.
Condensing technology for noticeable savings
Thanks to the modern oil condensing technology built into Worcester Bosch oil boilers, you can enjoy an exceptional level of efficiency - over 90%. As a result, you can expect to save a minimum of 30% per year on your home heating bills, allowing you to enjoy saving money from the outset.
A decade of Which? Best Buy status
Worcester Bosch products have held the highly respected Which? Best Buy status for over 10 years - demonstrating the brand's commitment to exceptional quality and reliability. Considered the consumer confidence benchmark, products are required to satisfy or exceed specific criteria based on the results of rigorous comparative tests and analysis carried out by Which? experts in order to qualify, meaning consumers can have complete trust in the products.
Which? Best oil boiler brand in 2020
Worcester Bosch were also awarded best oil boiler brand in 2020 in the most recent Which? survey, placing them far ahead of any of their competitors.
7 years guarantee for total peace of mind
As a Worcester Bosch accredited installer, we are able to offer up to seven years guarantee on your new oil boiler including parts and labour.
Designed for more
To help maximise your home's efficiency, reduce your carbon footprint and cater for all of your household needs, Worcester Bosch oil boilers are also compatible with Greenskies solar panels and Greenstore hot water storage cylinders. Speak to us today to find out more.
Thinking about a new oil boiler? Find out more about what to expect here in our handy guide
Smart home ready boilers
Our oil boilers are also designed ready for seamless integration with smart home technology and can be connected with a range of solutions such as Nest and Alexa as well as app control from your mobile phone. Get in touch to find out more and discover how you could enjoy even greater convenience and efficiency.
Your trusted local heating engineers
D.R. Plumbing & Heating are a trusted local company with a reputation for the highest quality workmanship and services throughout Shropshire and North Wales. We are proud to boast a team of reliable, courteous and experienced engineers who have all worked with us in the area for several years. As well as being Gas Safe and OFTEC registered engineers, we are an award-winning Worcester Bosch accredited installer, meaning you can benefit from our up to date and extensive training in their products and services, as well as up to 7 years guarantee on parts and labour for total peace of mind.
Video Quotations Available
We are delighted to be able to offer all of our customers the added benefit of video quotations should they be interested. Thanks to video calling technology, we can assess your current oil boiler installation and provide an accurate quote for your new boiler without needing to step into your home. We are able to do this via apps including Facetime, Messenger and WhatsApp - just let us know which you are most comfortable with and we'll be happy to arrange a call.
Looking for a new oil boiler? Call D.R. Plumbing and Heating today on Wrexham 01978 291 923 or Mold 01352 620 125 for a free, no-obligation quotation.
We accept all major credit cards