New Oil Boiler Finance Leeswood
Looking for new oil boiler finance in Leeswood? Get a new oil boiler now and spread the cost with a choice of flexible finance packages. We are a trusted local company based right here in North Wales and have over ten years of experience in the local market, with a reputation for exceptional service and excellent workmanship. Our attractive and affordable Worcester Bosch oil boiler finance packages include Buy Now Pay Later, Spread the Cost and Zero % Finance options. All of our oil boiler finance packages include zero deposit options and generous repayment terms, meaning that you can enjoy the comfort and convenience of a new oil boiler today without breaking the bank.
Can I get a free replacement boiler?
Although there are some schemes available to help UK homeowners with the cost of updating their heating and insulation, the current support for replacement boilers is extremely limited, and most grants will only apply to homes with a gas boiler. In addition, eligibility is usually based on receipt of benefits, meaning many do not qualify even if they have an older boiler. While it is always worth enquiring with your local government, you may find it quicker and easier to replace your oil boiler with oil boiler finance. Not only will you get to choose the optimum boiler for your home, you can tailor your credit to suit your budget. Oil boiler finance is also currently available for those in receipt of a pension, as well as those on furlough.
Why choose Worcester Bosch boiler finance?
When it comes to oil boiler finance, trust matters. That's why we recommend Worcester Bosch boiler finance solutions With some of the most reliable and economical oil boilers on the market you won't need to worry about being left in the cold or out of pocket. Thanks to the high performance and oil condensing technology featured as standard, you may well be able to save money on your heating bills from the outset, helping your new boiler to pay for itself. As a responsible installer, we pride ourselves on our honest and transparent approach to finance.
New oil boiler finance at a glance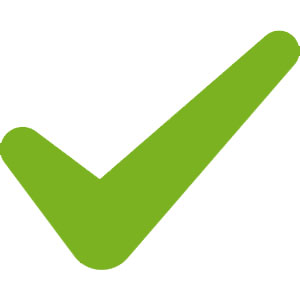 Zero Deposit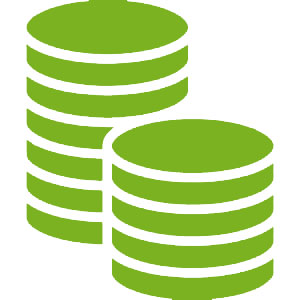 Affordable repayments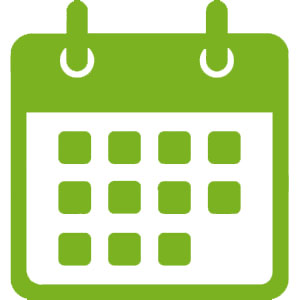 Flexible repayment terms
Visit our boiler finance page to find out more and compare options.
5 benefits of a Worcester Bosch oil boiler
Quality and reliability
Worcester Bosch have been manufacturing boilers in Britain for over fifty years, building a reputation for exceptional quality and reliability. They are a proven market leader, with a range of cutting edge boilers featuring innovative and reliable technology that is built to last.
10 years of Which? Best Buy status
The prestigious Which? Best Buy status is only awarded to products and services that are able to satisfy or exceed strict criteria based on the results of rigorous comparative tests and analysis carried out by completely independent Which? Experts. Worcester Bosch products have enjoyed this status for over ten years and are continuously recognised as market leaders by Which? experts.
Significant savings with Worcester Bosch oil condensing technology
Thanks to the cutting edge technology and oil condensing technology that is included as standard, with a Worcester Bosch oil boiler you can enjoy an exceptional level of efficiency - over 90%. This means you can expect to save a minimum of 30% per year on your home heating bills compared to an older non-condensing boiler, leaving you with more money in your pocket from the outset.
7 year guarantee on new oil boilers
As a Worcester Bosch accredited installer, we are able to offer seven years guarantee your new oil boiler including parts and labour, so that you can sit back and relax with complete peace of mind.
Market leaders in oil boilers
Worcester Bosch's market leading products are designed to help you enjoy more efficient heating as well as reducing your household's carbon footprint. To help you to future-proof your home and further reduce your environmental footprint, Worcester Bosch oil boilers are also compatible with Greenskies solar panels and Greenstore hot water storage cylinders. Get in touch today to find out more.
Save space with an external oil boiler
If you are looking to free up space, we also recommend considering an external boiler such as the Worcester Bosch Greenstar Heatslave II, a robust external boiler that comes complete with an integrated all-weather housing. We don't just remove your old boiler, fittings and pipework, we also carefully make good any related brick or stonework. Benefits of the Worcester Bosch Greenstar Heatslave II external boiler include:
Precise heating and hot water control
Green powder coated cabinet blends in with your garden
Wide range of optional controls for greater efficiency and comfort
Eco hot water mode saves energy
Controls concealed in a drawer
Inbuilt frost protection
Free up precious indoor space
Eliminate boiler noise
Smart home ready
Our oil boilers are also designed ready for integration with smart home technology and can be connected with a range of solutions such as Nest and Alexa, as well as app control from your mobile phone - meaning you can control your heating with your fingertips or even your voice. Get in touch to discover your smart options for even more ways to save money.
As a Nest Pro Installer, we can get you saving money and living greener from the outset.
Why choose D.R. Plumbing & Heating for your new oil boiler?
Based in North Wales for nearly two decades, D.R. Plumbing & Heating are an established local company with a reputation for the highest quality workmanship and services throughout the Leeswood area. We are a Worcester Bosch accredited oil boiler installer and are proud to boast a team of reliable, courteous and experienced engineers who have all worked with us in Leeswood, Ruthin and the surrounding area for several years. As well as being Gas Safe and OFTEC registered engineers, we are an award-winning Worcester Bosch accredited installer, meaning you can benefit from our up to date and extensive training in their products and services, as well as up to 7 years guarantee on parts and labour for total peace of mind.
Video Quotations Available
We are delighted to be able to offer all of our customers the added benefit of video quotations should they be interested. Thanks to video calling technology, we can assess your current oil boiler installation and provide an accurate quote for your new boiler without needing to step into your home. We are able to do this via apps including Facetime, Messenger and WhatsApp - just let us know which you are most comfortable with and we'll be happy to arrange a call.
Looking for a new oil boiler in Leeswood? Call D.R. Plumbing and Heating today on 01978 291 923 / 01352 620 125 for a free, no-obligation quotation.
We accept all major credit cards